7 Last-Minute Gift Ideas for Your Best Friend You Can Make This Week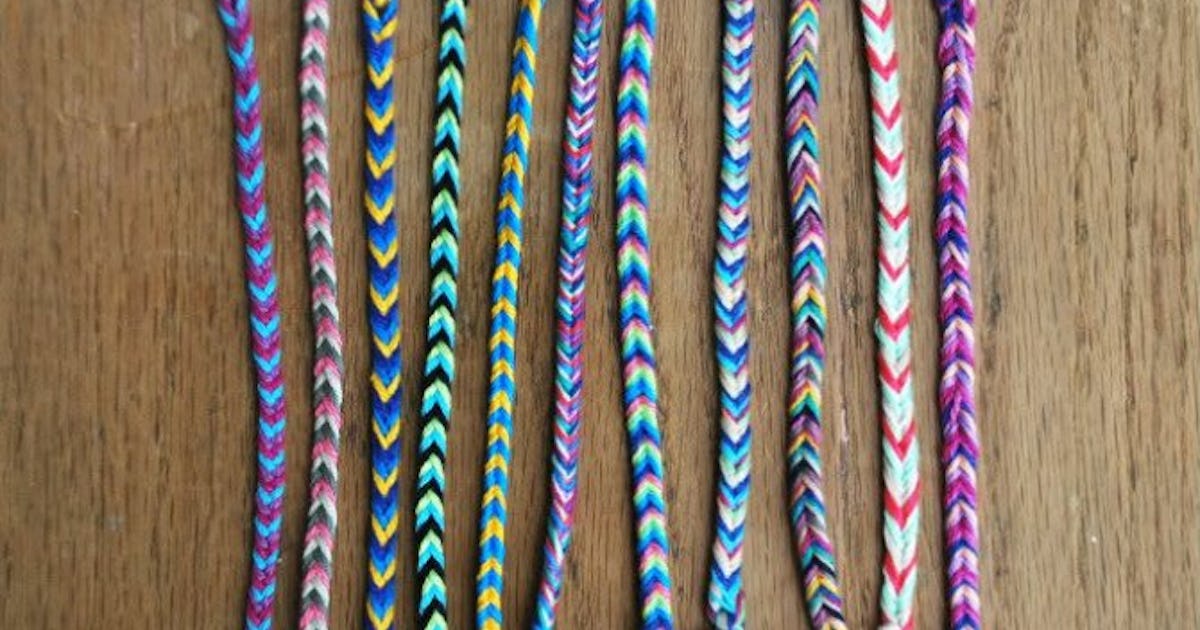 When it comes to the holidays, gifting a best friend means getting down to business…or, you know, waiting until the last possible second to organize your presents. Don't worry, that's what these last-minute DIY gifts are for. After all, best friends deserve the best best friend gifts. Our BFFs mean everything to us, so it only makes sense that they get the craziest stuff. And with the holiday season in full swing, chances are you've already wrapped a few gifts. Well… maybe.
Before you look at the calendar and start freaking out, hear me out. With a few supplies and some elbow grease, you can still make a great gift for your BFF. We're talking about everything from handmade jewelry to wine glasses. Remember, you don't have to go crazy with something elaborate. Simple is best when it comes to gift giving. And if you do it yourself, your BFF will appreciate it all the more. Plus, DIY is the best way to make sure the gift matches your taste and style.
You do not know where to start ? Don't worry, I totally support you. I scoured the web and found seven easy projects that you can totally do in the next few days. To top it off, you'll be able to save a pretty penny with each of these projects. Holiday crisis averted.
1. Heart Eye Emoji Necklace
Thanks to emojis, we can show our best love in a few symbols. Bring that love to life with a set of heart-eye emoji necklaces. Made with baked clay and acrylic paint, these balls are the epitome of all things cute and kitsch. How can you do not love them?
Head over to Brit + Co for the full tutorial.
2. Easy Friendship Bracelet
Bring it back to warmer days with embroidery floss and old-fashioned friendship bracelets. Luckily, you don't have to go crazy with fancy knots. This particular DIY happens to be the ultimate version of the sloth; easy, fast and no frills. Just whip up an arm candy mix for your whole gang of girls and you're ready for the holidays.
Click on Hey Wanderer to find out how.
3. Personalized wine glasses
Get ready for your next party with a personalized glass of wine, or five. This is an exceptionally good idea if you have multiple wine lovers in your life. The best part is that you can customize each drink to suit each BFF's style and personality. Basically, it's another excuse to open another bottle of red.
Learn how to do it at Real Coake.
4. Jeweled beanie
It may be the most wonderful time of the year, but it's also the coldest. Keep your BFF's head warm with a fabulous bejeweled beanie created just for her. Made with a store-bought beanie and broken jewelry, your BFF can snuggle up in style. Plus, it's a pretty awesome way to reuse broken necklaces and bracelets. It's a win-win.
Head over to Fall for DIY for instructions.
5. Stack bracelets
Do you have a best friend who likes to accessorize? Consider making a set of beaded wire bracelets. These babies are like the DIY cousin of the Alex and Ani bracelets. For full-fledged personalization, choose beads that represent your best friend's style. Opt for his favorite colors and voila.
Go to Darice's blog, Live. Craft. Love, for DIY.
6. Triangular crown
Honor your BFF's outdoor side with a sweet and simple triangle crown. The good news is that the supplies will cost next to nothing. Just take a walk in your garden or the nearest park and collect twigs and leaves. You can also pick up a single bunch of flowers from the nursery; one bouquet will be enough to make wreaths for your whole gang. How's that for the budget?
Visit Fall for DIY to learn how to make it.
7. Homemade pearls
Is your best friend the next Martha Stewart? Prepare a batch of homemade pearls just for her. Not only are they super cute, but they're ridiculously easy on the wallet. Make things better by using acrylic paint to add a pop of color.
Check out the instructions at Fall for DIY.
Looking for more holiday cheer? To verify Hustle on YouTube.
Pictures: British + Co; hey wanderer; Real Coke; Fall for DIY; Live. Craft. Love; Fall for DIY; Fall for DIY